Champagne Thibaut Gisony : The "Sous-Bois"
cuvée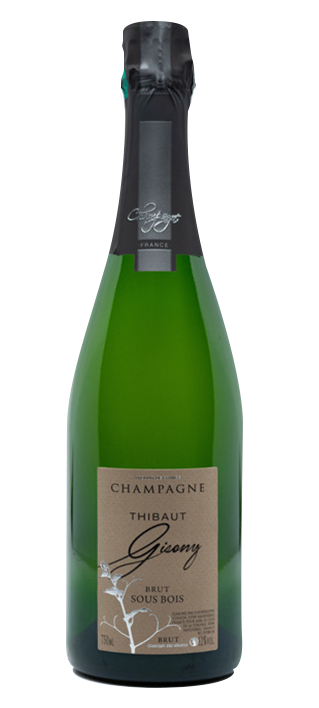 Blending composition :
50% Meunier, 50% Pinot noir
---
Description :
A lovely shiny bright gold.
A well-melted woodiness, scents of blackcurrant, notes of vanilla, brioche and roasted hazelnuts.
Full-bodied on the palate, the tannins blend well with the wine. A powerful finish that stays well in the mouth with discreet vanilla notes.
---
Tasting notes :
A champagne that will be appreciated during a meal with a rack of lamb with liquorice or a truffled Brillat-Savarin.
Capacity : 75 cl
Price : 45,00 € per bottle
---
ORDER THIS CUVÉE