Champagne Thibaut Gisony : The " Millésimé 2017 "
cuvée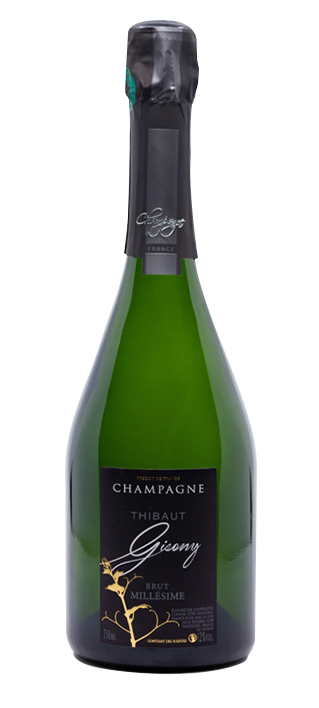 Blending composition :
50% Chardonnay 2017
40% Pinot Noir 2017
10% Pinot Meunier 2017
---
Description :
Patinated gold color.
A nose rich in evolution. A mixture of fruit paste, hazelnut and toasted almonds.
Balanced palate, lots of freshness supporting aromas of caramelized apples. A beautiful length on the chalk.
---
Tasting notes :
A very rich champagne for a young Comté cheese or a roast veal and its hazelnut cream.
Capacity : 75 cl
Price : 25,00 € per bottle
---
ORDER THIS CUVÉE